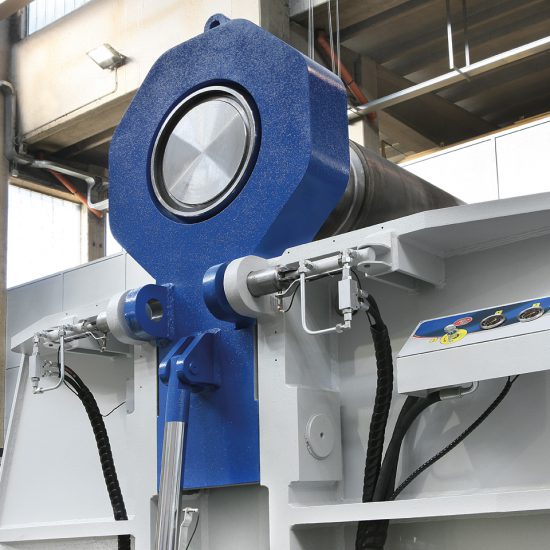 The new 4 roll plate bending machine is equipped with greater calendering power and is able to offer wider versatility and better performance in conical machining.
AMMtech also through the purchase of this machine confirms its orientation towards continuous investments in technological evolution.
The high productivity, the increase in precision in the calendering of the cones, the ease of use and the technology that characterizes this machine allows us to work first of all in maximum safety.
We guarantee maximum precision in the calendering process and a performance able to speed up the processing times.
The aim is that of significantly reducing the total time of the production cycle of our valves.
AMMtech has purchased the new 4-Roller Hydraulic Bending Machine type M2010, thanks to the operation/project co-financed by the European Regional Development Fund (POR FESR 2014-2020 action 3.1.1 SUB. A3) of the Tuscan region.